TEC has diverse customers, allowing the company to gain experience in many different aspects of manufacturing through the projects they have completed. TEC has built machines for international companies, as well as local clients, allowing them to travel throughout the world installing and providing startup assistance for the machines and systems they have designed and built.
Browse this page to view samples of our current
and completed projects
.

- Engine Block Test -

Engine block pressure tester. Identifies casting process failed parts with a leak down test using pressure decay.

- Plumbing / Brazing -


Specialized test system built using various pipe materials and assembly techinques. Brazing, NPT, and compression fittings.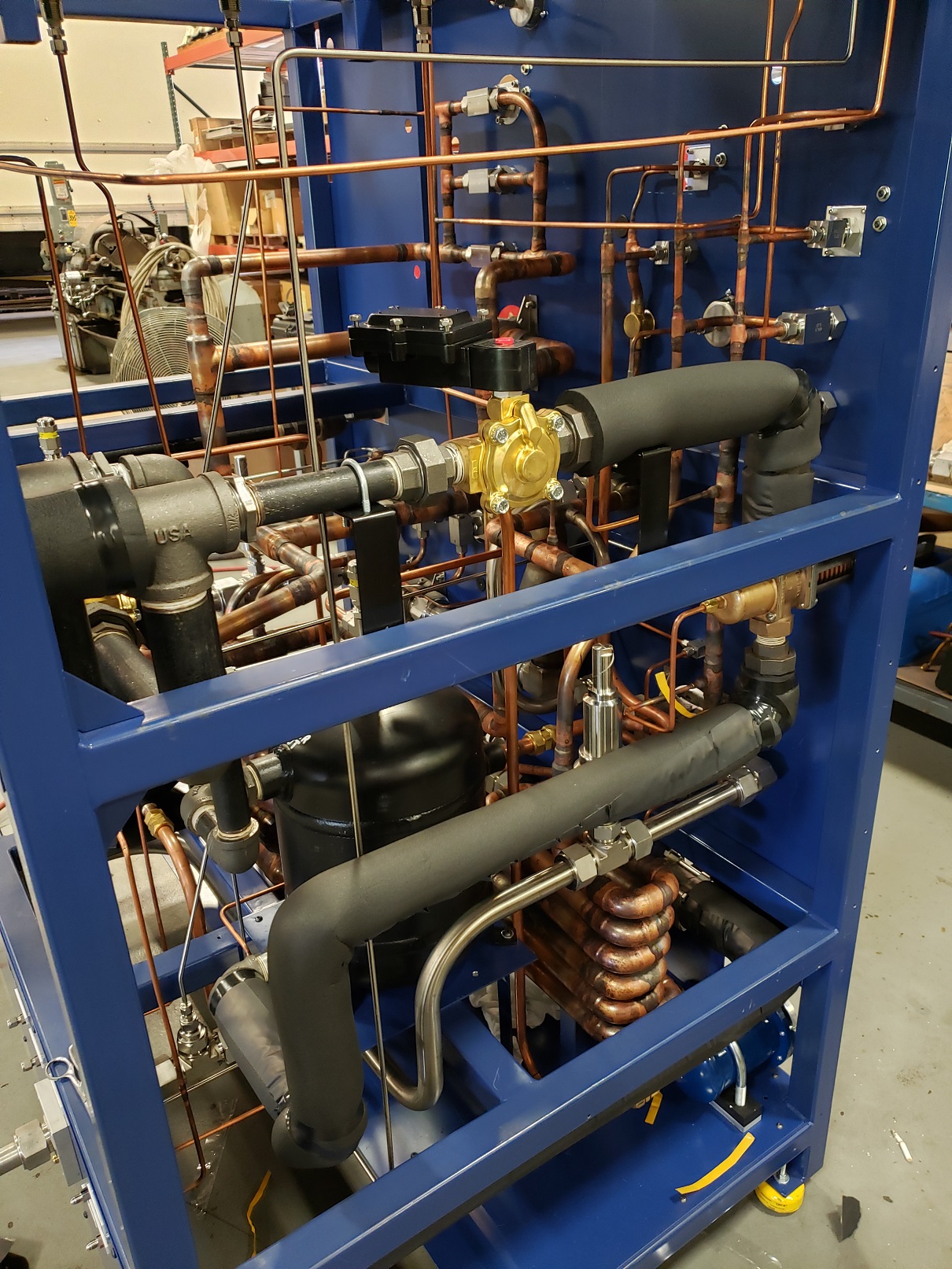 - Part Labeling -

Automated part labeling using electric robo cylinder and inkjet print head.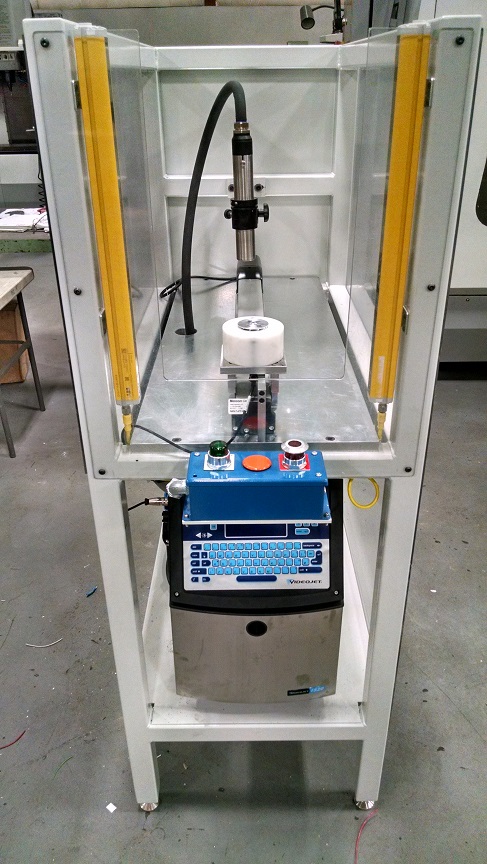 - Applicator Robot -


Robotic applicator work cell used for applying glue to a specific area on a part.

- Robot Cell -

These machines process molds for the aluminium casting industry using 6 axis robots.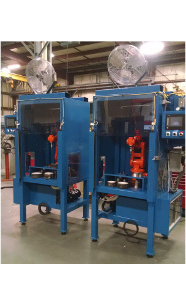 - Double Mixer -


This is the batch mixer for a manufacturing process.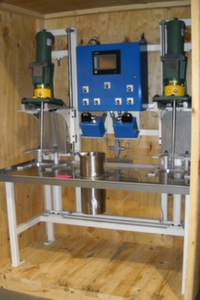 - Eddy Current Robot -

This system uses a robot mounted probe that searches for surface defects in finished parts.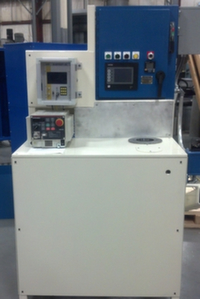 - Case Fixture -

This is a fixture for a transmission case in a high pressure de-burr machine.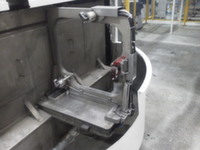 - Double Press -

This machine features electric cylinders for precision pressing.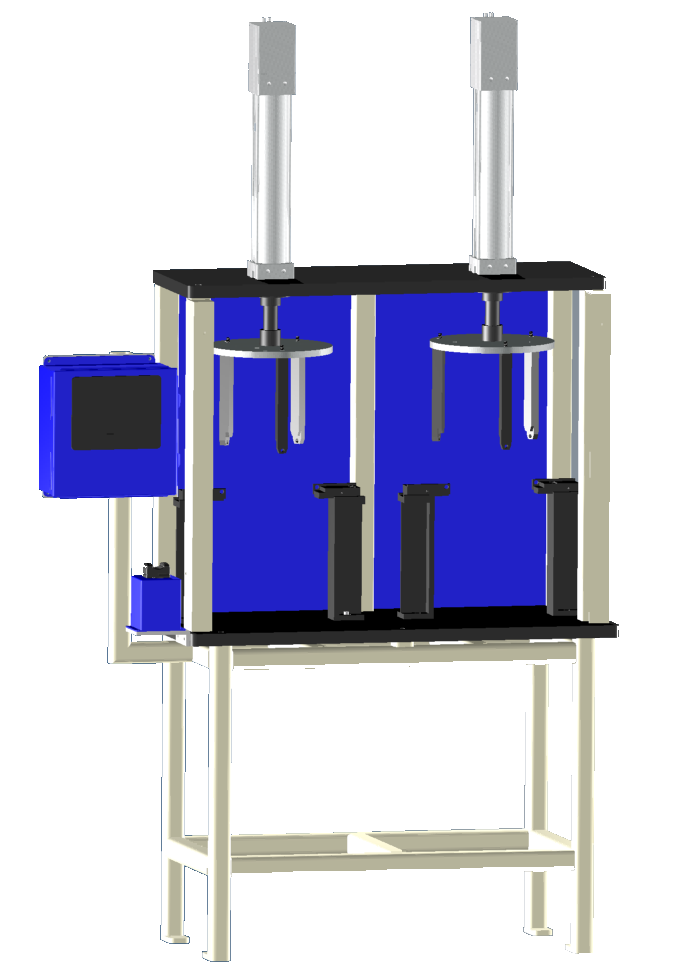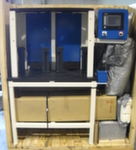 - Ultrasonic -

This machine uses ultrasonic waves to find defects in finished parts, similar to the eddy current robot.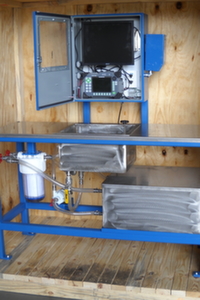 - Rotary Oven -

This machine maintains a user defined temperature for parts used in the casting process.

- Auto Cutoff Saw -

This machine serves as a programmable automatic saw.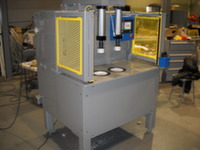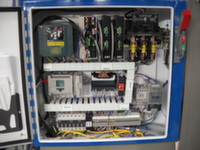 - Automotive Industry:
Machine Line -


Integration of robots and machines with a conveyor system.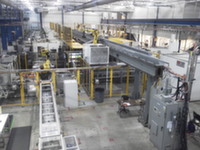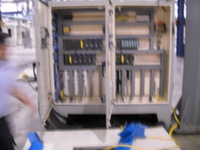 -
Product Tester
-
A machine to test the plumbing and pressure of the products made by our client.